Don't Look World Premiere
Written by Gina Doherty, Directed by Emmi Hilger
June 17—July 3 at the Den Theatre
Eurydice and Orpheus love each other. They are 99% certain. But, Orpheus is definitely (100%) committed to his art, so where does that leave Eurydice? When a tragic accident gives her a fresh start, Eurydice must choose to stay with what's familiar or strike out on her own.
A story about how we measure love, cope with doubt, and cling to whatever we can, Don't Look is a fresh take on the myth, told through memory, technology, and poetry.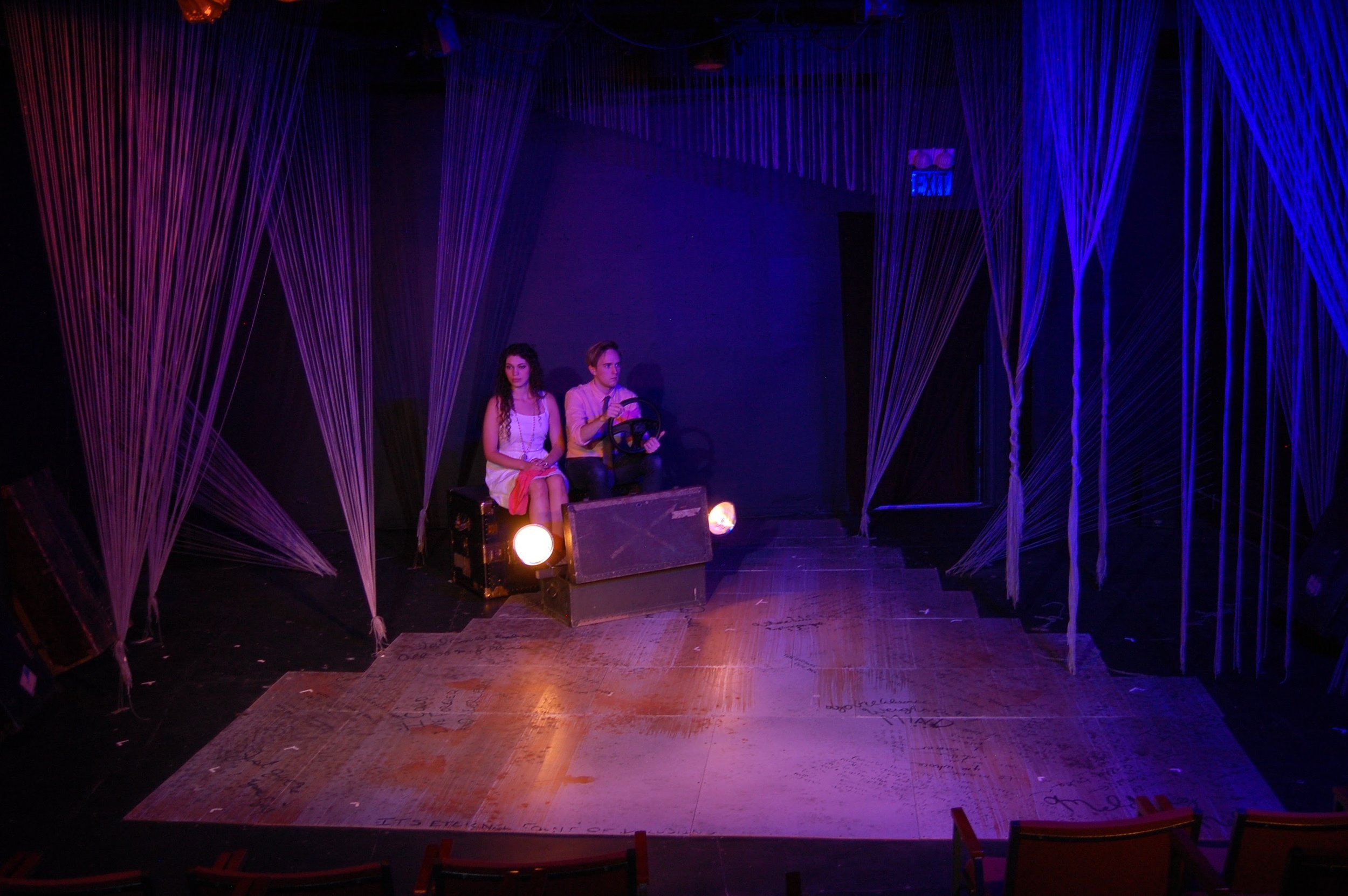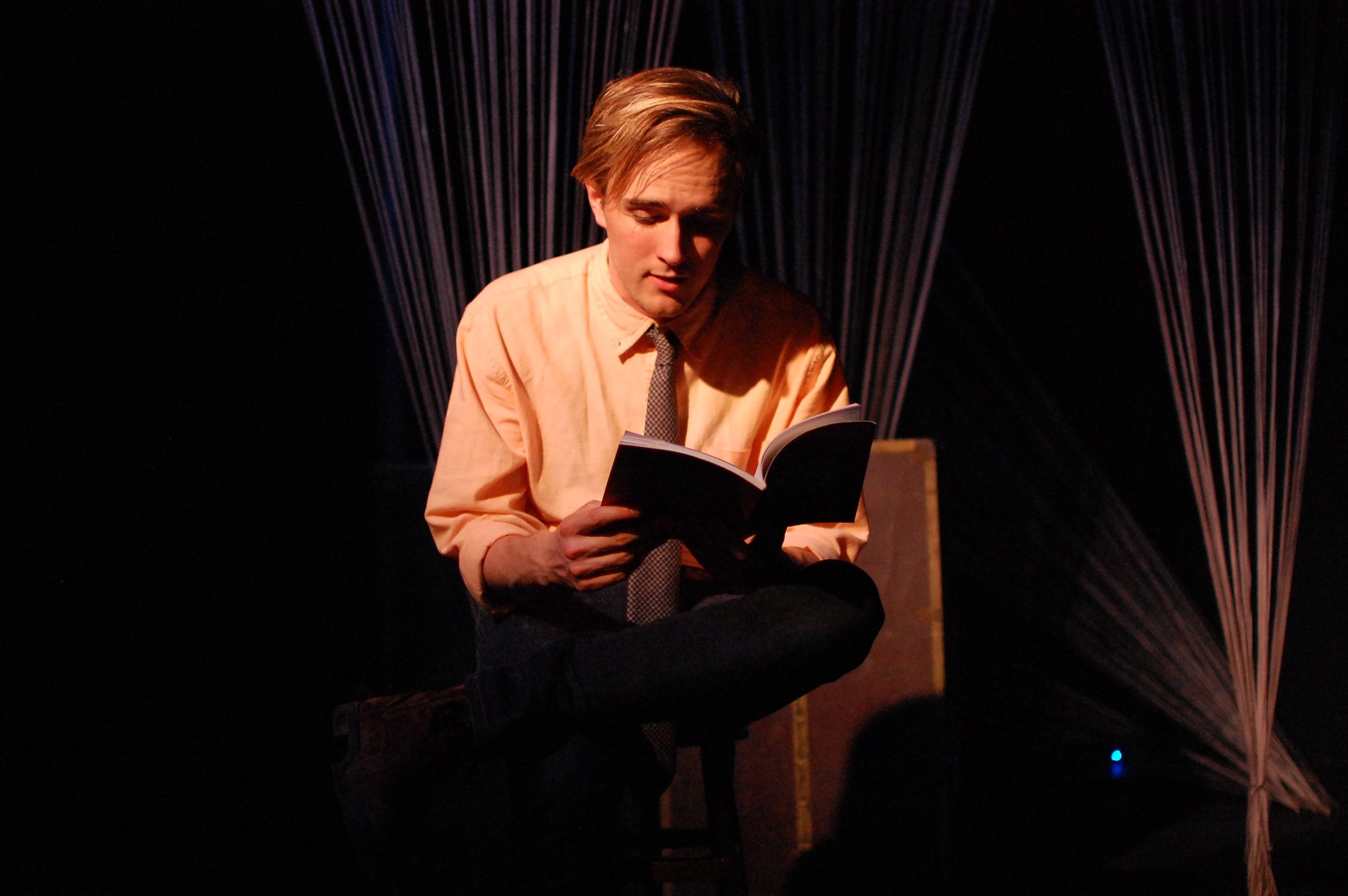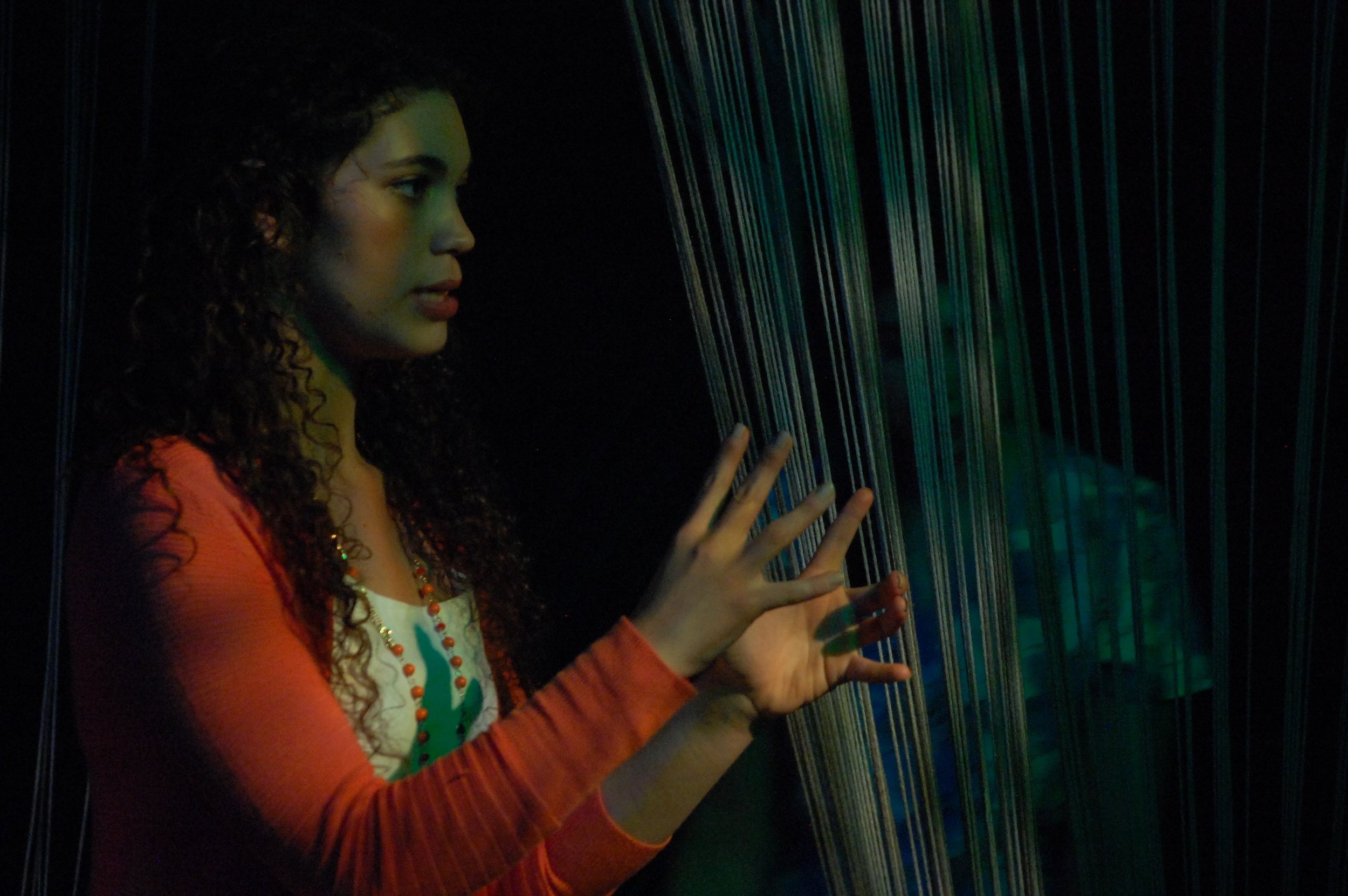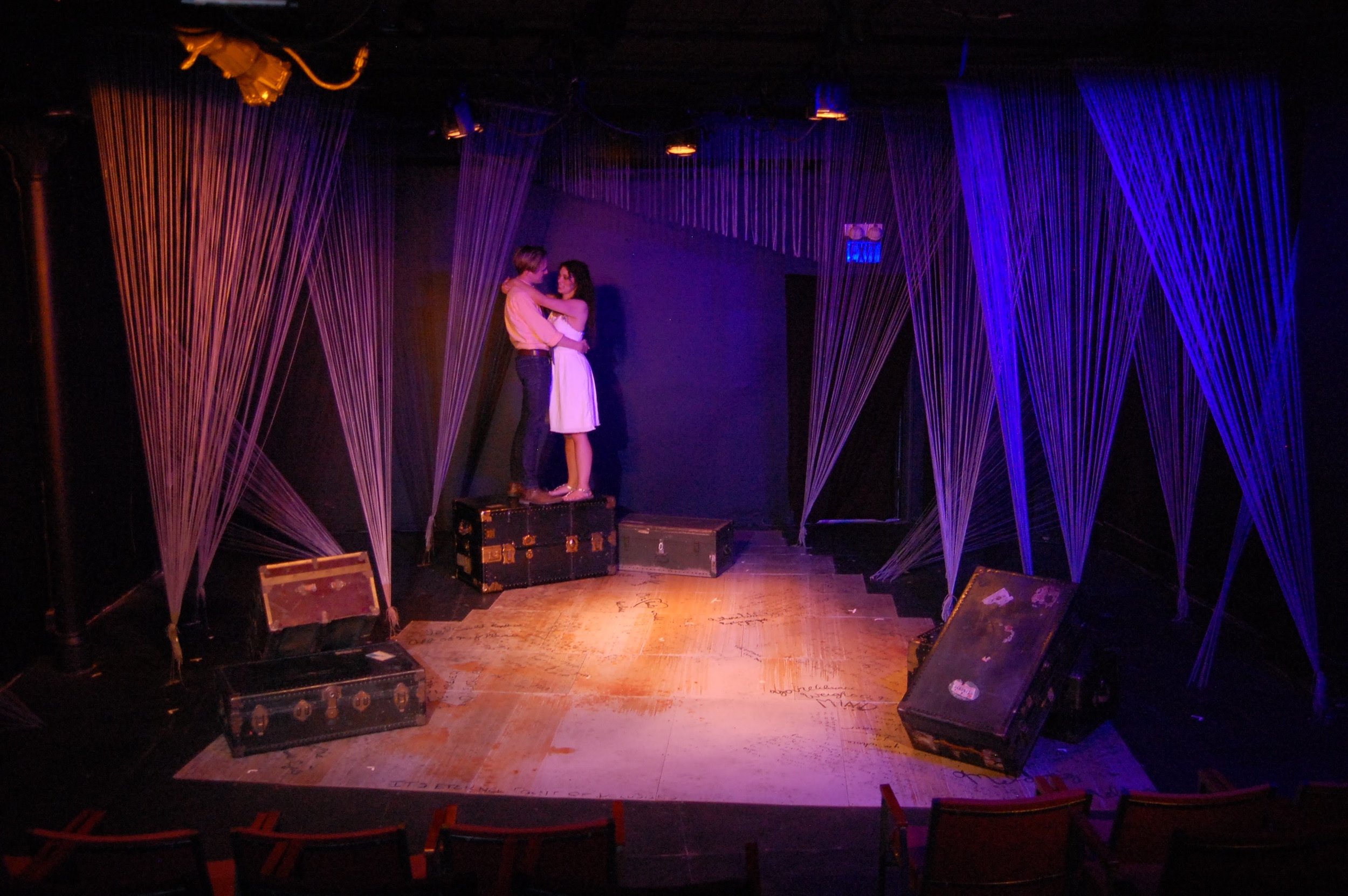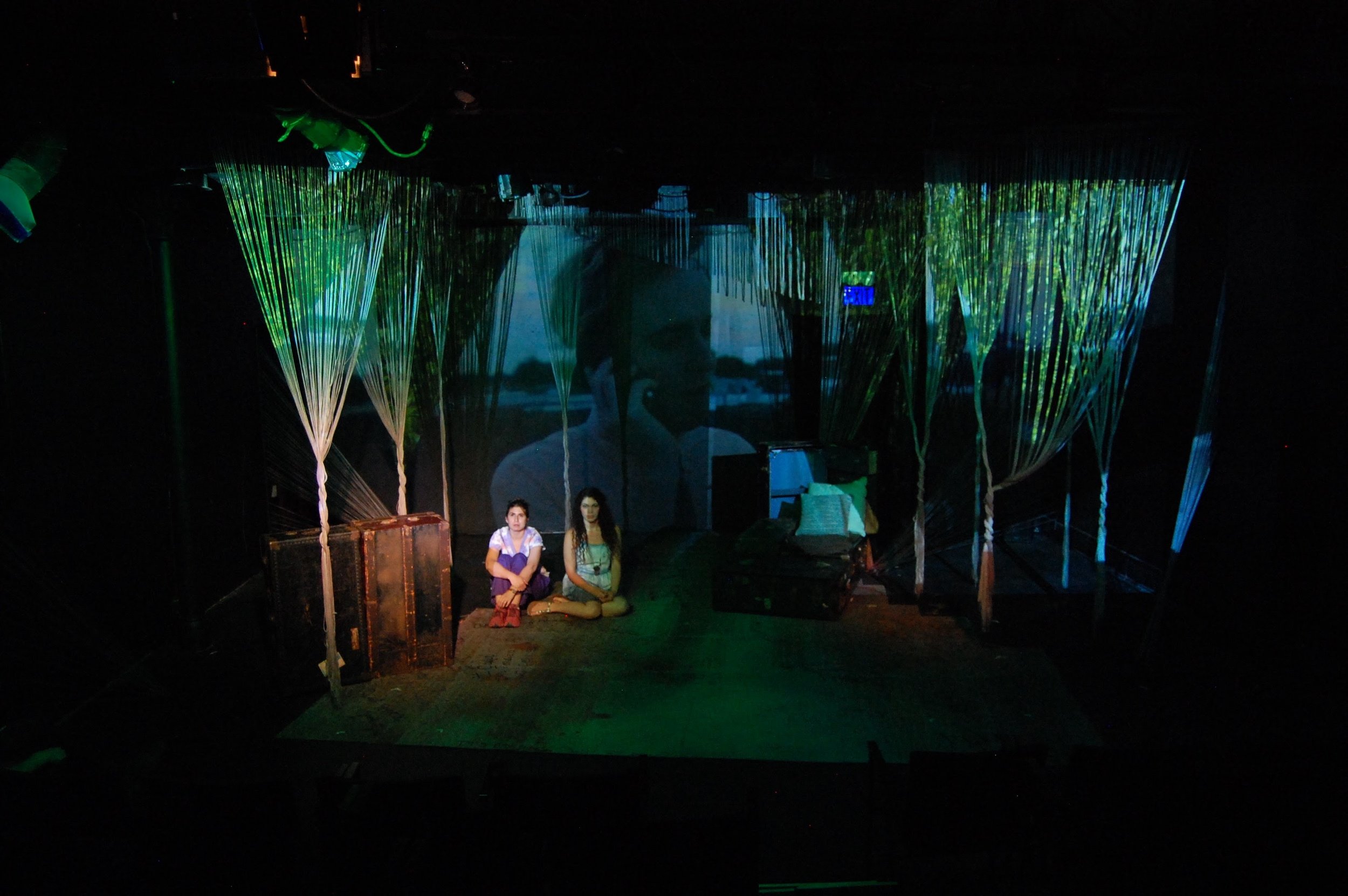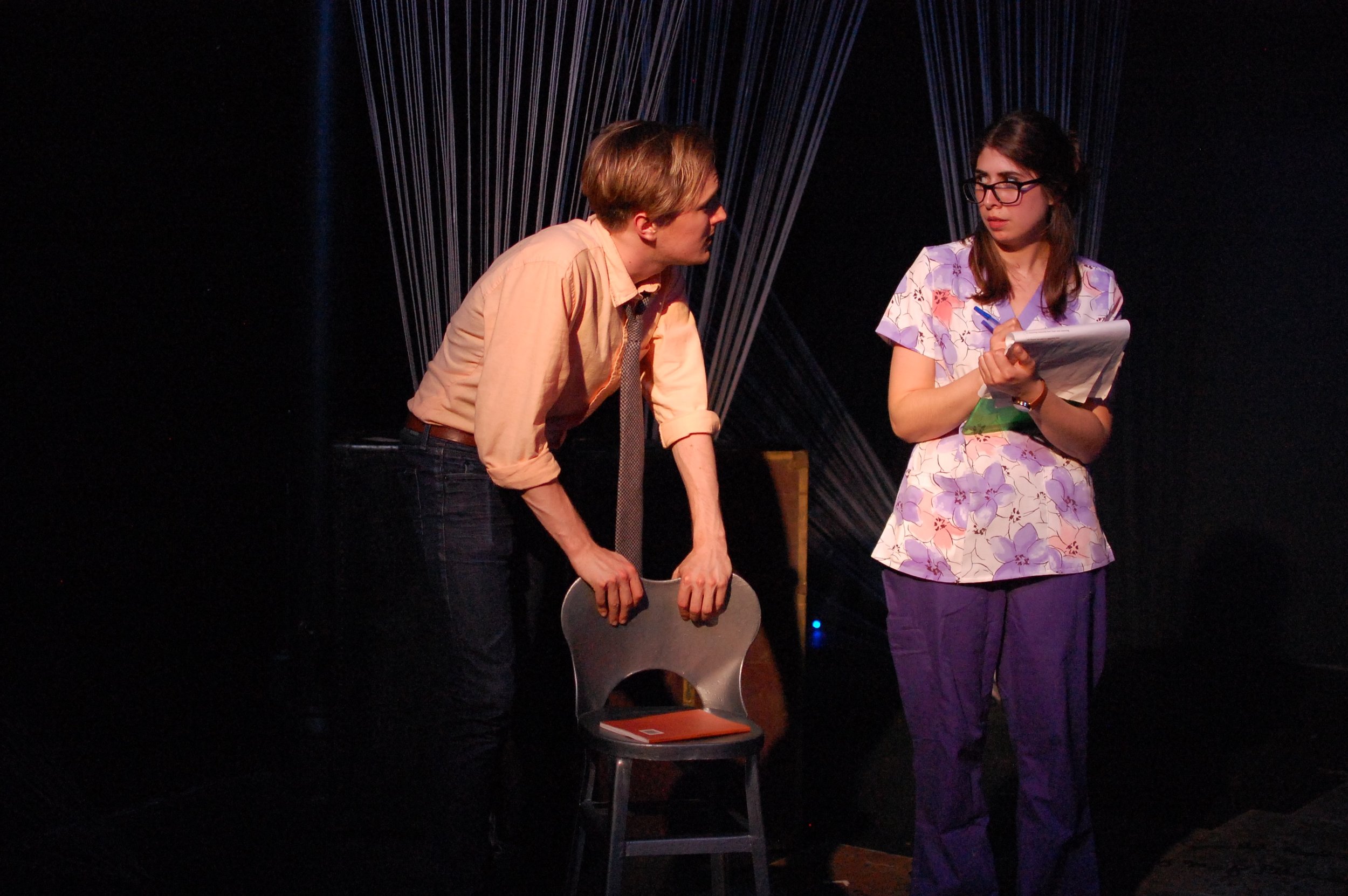 Production Team
Production Manager ... Garth Moritz
Stage Manager ............. Hunter Bloom
Scenic Designer ........... Nicholas Schwartz
Lighting Designer ........ Kara Grimm
Costume Designer ....... Emily Swanson
Sound Designer ........... Joe Palermo
Projection Designer .... Chris Owens
Technical Director ...... Nicholas Schwartz
Assistant Director ....... Lexi Saunders
Casting Director ....... Cruz Gonzalez-Cadel
Dramaturg .................... Sean Douglass
Cast
Orpheus......... Zachery Alexander
Persephone.... Rebecca Flores
Eurydice......... Allyce Torres
Origins: A Night of New Works

From Tartarus with Love
by MT Cozzola
directed by Wm. Bullion
featuring Maximillian Lapine, Emily Radke, and Taryn Wood

Hebrews Rising
by Sean Douglass
directed by Laura Nash
featuring Edward Mawere, Becca Savoy, Nathan Wainwright, and David Kelch

Flying South
by Dana Lynn Formby
directed by Amy Szerlong
featuring Ellen Girvin, Andrew Goetten, and Tyler Pistorius
Tiresias's Bedsheet
by Laura Nessler
directed by Lexi Saunders
featuring Matthew J. Lloyd and Karissa J. Murrell Myers

Charm
by Marisela Orta
directed by Brent Eickhoff
featuring Nora Montañez and Ben Page

Tears of Hope
by Juan Villa
directed by Aaron Mays
featuring Chris Acevedo and Tricia Rodriguez
Paloma
by Isaac Gomez
directed by Monty Cole
featuring Karen Rodriguez and Toya Turner
In the Belly of the Whale
Written by Georgette Kelly ● Directed by Stephanie Stroud
Astrid is a sculptor. Domino is a hoarder. Jona is a writer. Calliope is a parrot. They all live together—separately—in a Manhattan studio apartment building. When it begins to rain…and rain…and rain…they pile into one of Astrid's sculptures and float out to sea. The adventure that ensues tests their endurance, as they lose one world and create another in the belly of a whale. This new take on the biblical story of Jonah asks the question: What does it mean to be swallowed, by a great fish? By a city? By yourself?
Featuring Sarah Mayhan, Carol Melnick, Ben Page, Paul Pasulka, Taylor Raye, and Kristin Schoenback.
Kin & Kind by Shannon Pritchard
Written by Shannon Pritchard ● Directed by Patrick Kenney
Kin & Kind is a dark tale of familial violence inspired by the murder ballad "The Twa Sisters." Set in the Ozarks during the Depression, it's the story of the Catcher family, a bluegrass group. With an alcoholic Daddy, a depressive Ma, and competitive younger sisters, Lee, the oldest, has a hard time holding the family together. It gets even harder when youngest sister Minnie disappears on her wedding day – and middle sister Anne is accused of her murder. As Lee struggles to find the truth, she must come face to face with the darkness at the heart of her family and in herself. An exploration of the casual brutalities that families and communities visit upon one another in the name of tradition, Kin & Kind demands that we rethink our romanticized view of family, love, and "simpler times."
Featuring Dennis Fisher, Angela Horn, Andy Lutz, A.J. Miller, Daria T. Okugawa, Kelly Parker, and Taryn Wood.
Border Crossing by Monica Trausch
Written by Monica Trausch ● Directed by Laura Nash
Stuck on the border of Cambodia and Thailand for the night, a ragtag group of Cambodian and American friends' inability to move forward forces them to confront the reality of sudden death and the secrets they have been hiding from each other. They are faced with culture clash, loss, and the task of moving forward.
Featuring Jomar Ferreras, Kroydell Galima, Almanya Narula, Emily Radke, and Nathan Wainwright.
The Fine Print Theatre Company: All Other Nights by Nicole Cox (Reading)
BoHo Theatre: Eurydice by Sarah Ruhl (Performance Talkback)
The Actors Gymnasium: Aerial Arts Workshop
Strawdog Theatre Company: The Third Marvelous Direct-Off!
Poster Image Credit: On the Transmigration of Souls by Paul Bond